The King of Bollywood is the face of Indian cinema. A dreamy eyed Delhi boy with no Godfather in the industry to one of the most influential men across the globe – Shah Rukh Khan's awe-inspiring journey has set an example for the Indian youth. If you were to look back at his journey, you'd agree that he really is an incredible actor before a 'superstar', and there can be no denying that. He is also one of the few actors Bollywood has ever seen who have won the hearts of critics and the masses alike.
Here are his 10 movies you should not miss:
1. Darr (1993)
In a time when most leading actors of Bollywood wouldn't want to experiment with their roles with the fear of getting rejected by the audience, Shah Rukh Khan stepped out of his comfort zone and played an antagonist in the film. He played the obsessive lover with such finesse, the audiences loved hating him.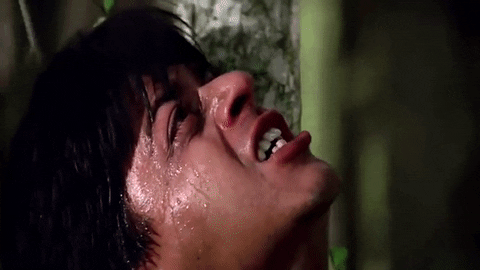 2. Baazigar (1993)
Instead of his 'lovestruck chocolate hero' image of his, Shah Rukh Khan took vengeance to a whole new level with 'Baazigar'. He played his part so well, effortlessly switching from Vicky to Ajay.
3. Dilwale Dulhania Le Jayenge (1995)
DDLJ is the only Bollywood movie to have complete 1000 weeks in Maratha Mandir over the past two decades.It wouldn't have been even half as awesome, if it was not for Shah Rukh Khan's superlative performance. He aced every bit of the emotional spectrum like he was born to play Raj.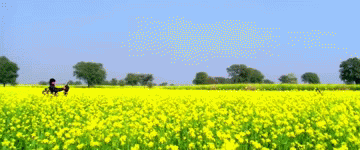 4. Dil Se.. (1998)
One of the most underrated films in Bollwyood, 'Dil Se…' proved SRK's could perform a dark and gritty role.The film speaks volumes about the sincerity with which it was made. SRK's performance as Amarkant Verma was just sheer brilliance.
5. Devdas (2002)
No one else could have played the alcoholic lover better than this man. Sanjay Leela Bhansali's love for detail and Shah Rukh Khan's heartfelt performance made 'Devdas' the iconic film that it is.
6. Veer Zaara (2004)
The India-Pakistan love story at its tender best, 'Veer Zaara' showed 'Shah Rukh Khan' as a brooding lover in an unforgettable performance. SRK owned 'Veer Zaara', one of the most epic Yash Raj Bollywood romances ever.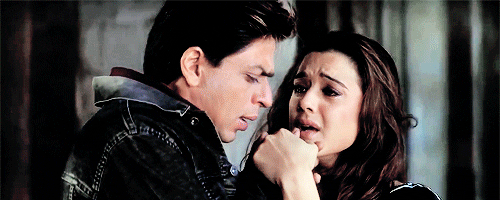 7. Swades (2004)
SRK who played a role as an NRI who visits his village and is taken aback by the state it is in and helps to bring changes. One of the most revolutionary films of all times, 'Swades' had SRK step into the shoes of a common man from a superstar. The sincerity in his eyes was enough to have us know the emotions were coming straight through his heart.
8. Don – The Chase Begins Again (2006)
There were a lot of speculations about whether SRK would be able to fit in to the Amitabh Bachchan's shoes in this epic remake. But not only did he bring certain freshness to the character, he shut all the critics up with his outstanding performance. Also, considering how he was never known to be an action hero,his performance in Don was amazing!
9. Chak De India (2007)
One of the best performance of his entire career, Shah Rukh Khan showed an entirely new, authoritative side to his otherwise happy, charming personality in 'Chak De India'. He was controlled, affirmative and powerful. The famous 'sattar minute' dialogue is one of the most inspiring scenes in Bollywood films.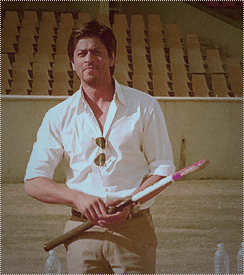 10. My Name Is Khan (2010)
It is not at all easy to play the role of a man suffering with Asperger Syndrome was so unbelievably nuanced; it proved his caliber as an actor like never before. with this movie he set the standard so high; it was unthinkable to imagine someone else playing even a remotely similar role. A must watch movie of SRK!
Read More: The life and times of Bollywood demi God Shah Rukh Khan