Weddings call for celebrations. And lavishness. Particularly in the vocabulary of celebrities, weddings spell outright grandeur. Below we list some of the most extravagant splurges that have decked up the couples of the moment throughout times in history.
VICTORIA SWAROVSKI-
WERNER MUERZ
The heiress of the crystal empire that is Swarovsky dazzled in a $1 million wedding dress embellished with 500,000 crystals in her 2017 wedding to sweetheart Werner Muerz.
MELANIA TRUMP- DONALD TRUMP
A $100,000 Christian Dior wedding dress featuring crystal bead work, coupled with a $2 million 15 carat ring dazzled up the US'first lady's wedding to Donald Trump.
PRINCESS DIANA- PRINCE CHARLES
One of the first royal weddings that had garnered worldwide attention was decorated with a diamond encrusted boat as gift worth almost $1 million, courtesy of Emir of Bahrain.
AMAL AMALUDDIN- GEORGE CLOONEY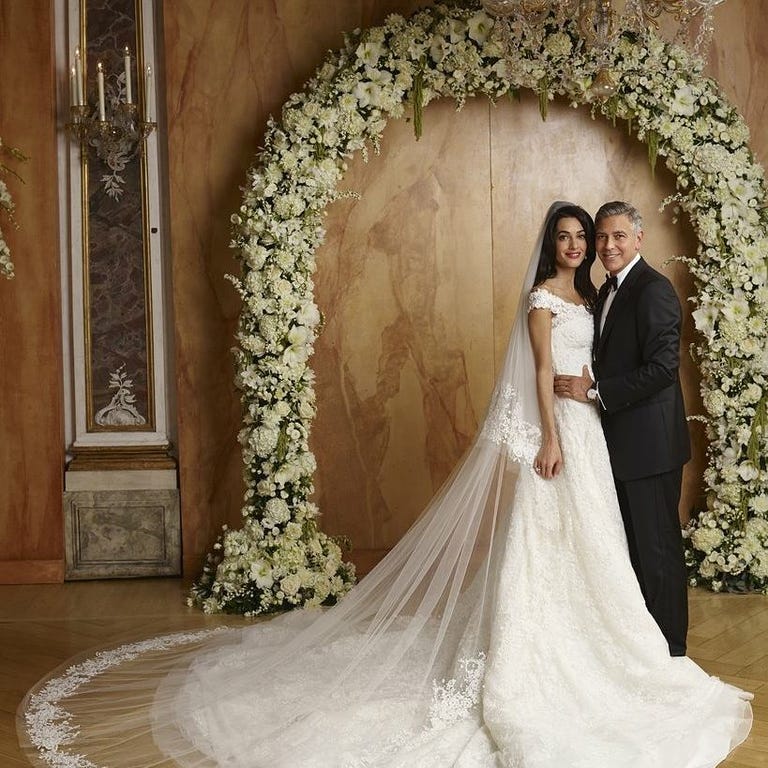 Human rights lawyer Amaluddin shone in a $380,000 custom made Alexander McQueen dress by Sarah Burton in her wedding to Hollywood biggie George Clooney.
KIM KARDASHIAN- KANYE WEST
The celebrity couple's wedding was a larger than life affair with Kim K donning a $500,000 Ricardo Tisci for Givenchy gown, along with a $8 million 15 carat ring adorning her finger.
KATE MIDDLETON- PRINCE WILLIAMS
Another of the royal weddings saw commoner bride Kate in a $400,000 Alexander Mc Queen by Sarah Burton wedding dress along with an Imperial Majestic Edition perfume by perfumer Clive Christian as a gift for the majestic couple.