Childhood is a phase of innocence, of deriving fun even out of mundanity. Anything gross and rhyming used to be too much humor for us as children. A nostalgic longing for childhood can very well be invoked by the following silly rhymes!
AADA, PAADA, KAUN PAADA
This one's a classic for sure! The wordings and the tune make it one memorable rhyme. And to sing it to tease our friends back in childhood was just so much fun!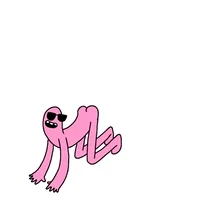 IN PIN, SAFETY PIN
Doesn't matter that safety became 'septy' for us! Devoid of all logic and meaning, this remains one highly popular counting tactic that holds an esteemed place in our childhood!
AKKAD BAKKAD BAMBE BO
This one's got just the rhyme, with no set phrase connotation. Another one of the counting gems, it resonates very well with most 80s and 90s kids.
AAM CHORI, CHAPA CHORI
The rhythmic clapping of hands that used to form the part game of this rhyme was such an integral fun game of childhood! And the ending- S T O P stop comma comma FULL STOP… how very silly!
INKY PINKEY PONKEY, FATHER HAD A DONKEY
The donkey used to change calls, for we replaced it with a friend's name whom we wanted to bother or get to patch up with us, or worse still, with someone who we had a stupid fight with! And the backlash that followed!
DING DONG BELL, KAUN AAYA HAIN
'Bhoot' held its own charm for us as kids and the culmination of Ding Dong Bell was spooky enough to present us with the exhilaration of ghastly encounters so much so that it remains one of the most cherished recitations of our childhood.
ULLU BANAYA, BADA MAZA AAYA
Oh! The joy kids get from fooling an elder, and the annoyance they generate as they frolic around shouting Ullu Banaya is much of a cherished nostalgia in Indian homes even now.
PENCIL BOLO PENCIL, TERI SHAADI CANCEL
Oh! The heartbreak of not being married is a trauma only Indian children can grieve! This fond rhyming couplet of our childhood is now a viral internet meme!