Bollywood has forever been held in high esteem as being the world's largest film producing industry. Hindi film stars are treated as royalty and often are among the most exalted of personalities. Not surprisingly therefore, Bollywood actors have time and again emerged to be among the richest celebrities of the world. Here are the top 10 richest Bollywood actors with an astounding net worth-
#10 Priyanka Chopra (Rs 150 crores)
From claiming the coveted crown of Miss World in 2000 as a teenager to rising up the echelons to emerge as one of the most sought after actresses in the country, Priyanka Chopra isn't just a celebrity, she is a virtual phenomenon.
A humanitarian and a UNICEF Goodwill Ambassador apart from being a model, actor, singer and producer, Priyanka Chopra boasts of an estimated multimillion-dollar fortune amounting to 196 crores in Indian rupees.
Undoubtedly, as one of the highest paid actresses in Bollywood and also among the highest paid TV stars, a great deal of the wealth amassed by Priyanka Chopra is the income she has earner as a celebrity and artist. In addition, the first ever female Indian model for luxury brand Guess, Chopra also has been associated with and endorsed several brands and companies including GAP, Garnier, Pantene, Pepsi, and Tag Heuer.
#9 Ranveer Singh (Rs 214 crores)
High on energy and enthusiasm, a top notch actor and one of Bollywood's most frenzied of entertainers, Ranveer Singh commands a presence that is not always typical of an actor who have been in the limelight for only some time now.
A regular in the Forbes India's Celebrity 100 list since 2012, Ranveer Singh's net worth of a staggering 136 crores in Indian rupees is attributable to his claim of being one of the highest paid Bollywood stars.
With a charge of upto Rs 20 crores for his films and even more after his latest success Simmba, Singh's tremendous net worth can also in part be attributed to his association with a number of brands. Singh has been the face of endorsement for brands like Adidas, Ciaz, Vivo, Durex, Head & Shoulders, Ching's, Jack & Jones, Thums Up and Make My trip.

#8 Anushka Sharma (Rs 227 crores)
Another actress who is on the bandwagon of being among Bollywood celebrities with a massive net worth is Anushka Sharma. With a decade long presence now in tinsel town, Anushka Sharma has emerged to be one among the top 10 richest Bollywood actors with a cumulative worth of Rs 220 crores.
Apart from earning huge remuneration by virtue of being among the highest paid of actors, Anushka's net worth is also in part attributable to her brand endorsements and personal investments. The celebrity endorser for various brands and products, Anushka Sharma is the face of ads for TVS Scooty, Nivea, Elle 18 cosmetics, Bru coffee, Pantene and also stars in brand promotion ads with husband and Indian cricket team captain Virat Kohli.
Anushka also commands considerable revenue from projects under the production house co owned by her named Clean Slate Films and also by virtue of owning an apparel label called Nush.

#7 Aishwarya Rai Bachchan (Rs 227 crores)
One among the most beautiful women in the world, Aishwarya Rai Bachchan has been one of those Bollywood actresses celebrated for her hugely successful and inspiring career.
Even two decades after making her debut in the world of cinema, Rai continues to command respect and adulation as being a versatile actor. Her exquisite looks have further catapulted her to the zenith of fame. But with a net worth that is in no way any less than other established actors of the millennium, Mrs Bachchan continues to rule the roost by being the quintessential heroine that Bollywood always needed.
Interestingly, unlike most actors for whom their films bring in a major chunk of the moolah, the 1994 Miss World beauty also is steeped in earnings from her many brand endorsements. In fact, Mrs Bachchan also claims fame as being one of the richest actress of Bollywood even now.
The only actress to have endorsed rival brands Pepsi and Coca-Cola, Mrs Bachchan remains to this date one of the top brand ambassadors in the country. She has modelled for and endorsed brands as popular as Titan Watches, Longines watches, L'Oréal, Coca-Cola, Lakmé Cosmetics, Casio pager, Philips, Palmolive, Lux, Fuji films, Nakshatra Diamond Jewellery and Kalyan Jewellers. Rai was also named the official brand ambassador for De Beers diamonds in India and has a brand endorsement value of about Rs 5-6 crore a day.
#6 Ranbir Kapoor (Rs 322 crores)
One of the finest actors among the current lot of Bollywood star kids, Ranbir Kapoor's net worth of approx 320 crores in Indian rupees is expected from a star worth his skills and aura. A decade long presence in the film circuit and this very talented actor who has featured in the Forbes India's Celebrity 100 list since 2012 is undoubtedly an actor worth all his wealth.
Ranbir Kapoor's growing net worth is obviously contributed in part by his income from his films. With a charge of about Rs 25 crores per film and a brand endorsement fee of a whopping Rs 6 crores per day, Kapoor definitely is one of the fastest growing names in the industry.
Ranbir Kapoor also draws a significant part of his income from his арреаrances іn mаgаzіnеѕ аnd stage shows. That apart, the Kapoor boy also has a lot of brands associated with his name. With a prolific star presence, Ranbir has been the face of brands like Pepsi, Panasonic, Renault India, Lenovo and even the Spanish football club FC Barcelona. A sporting enthusiast, Kapoor also owns Mumbai City FC, a franchisee in the hugely successful Indian Super League.
#5 Aamir Khan (Rs 1434 crores)
Mr. Perfectionist Aamir Khan is also one among the top 10 richest Bollywood actors. With a whopping charge of Rs 60 crores as fees for each of his films, it's obvious that Khan will rank high on the wealth radar even with his limited choice of roles.
With a net worth of Rs 1260 crores, Aamir Khan is the fourth wealthiest Bollywood celebrity currently. Khan has also been the endorser for brands like Coca-Cola, Godrej, Titan Watches, Tata Sky, Toyota Innova, Samsung, Monaco Biscuits, Snapdeal and is currently associated with Vivo. Even with his limited brand dealings, Aamir still manages to occupy top spot among celebrity endorsers because he is also the costliest of the lot. Additionally, Aamir Khan also draws considerable profit from his production venture called Aamir Khan Productions.
#4 Akshay Kumar (Rs 1870 crores)
The seventh highest-paid actor in the world Akshay Kumar occupies definite place as being among the top 10 richest Bollywood actors. Also one among those Bollywood stars who continuously churns out highest grossers, Akshay Kumar is as bankable a star as worthy of his net income.
With a fee charge that goes up to as much as 40 crore rupees per film, and with the number of films he takes up each year, Akshay Kumar has to be indubitably one of the richest actors. His brand endorsements are equally impressive, as being associated with reputed brands like Honda Motorcycles, LG Electronics, Manappuram Gold Loan, Thums Up, Pepsi, Micromax Mobiles, Relaxo, Dollar Club, Red Label in his capacity as a celebrity artiste.
#3 Salman Khan (Rs 1900 crores)
The highest paid actor in Bollywood and tinsel town's Bhaijaan, Salman Khan is one name that resonates as being a strong presence in the field of entertainment. Be it producing or starring in films, Salman continues to go strong with his three decade long presence in the Hindi film industry.
As a superstar whose screen presence guarantees a massive popularity and marketing of his films, Salman charges up to 60 crores for starring in each of his movies. That, coupled with his fairly high endorsement charge of Rs 4 crores per day per ad contribute to his overall net income.
Salman Khan has endorsed brands like Thumbs Up, Revital, Yatra.com, Splash, Relaxo, etc. Salman also has inroads to his income through his own production house, the Salman Khan Being Human Productions.
#2 Amitabh Bachchan ( Rs 2818 crores)
The Big B of Bollywood and the biggest star of his era who continues to enjoy limelight even after almost five decades of his debut, Amitabh Bachchan is a name that is steeped in star power and appeal.
Even when Mr Bachchan stars in a limited number of movies, he makes considerable revenue by charging up to Rs 20 crores per film. His brand endorsement charges also is worth a whopping 2.5 crore per advertisement. Brands like Dabur, Navaratan Oil, ICICI Prudential Life Insurance, Gujarat Tourism, Kalyan Jewelers, Tata Sky, Dairy Milk etc have Mr Bachchan as the face for their ad campaigns.
Amitabh Bachchan is also the host of the very popular TV reality show Kaun Banega Crorepati and has made investments in many business ventures.
#1 Shah Rukh Khan (Rs 4500 crores)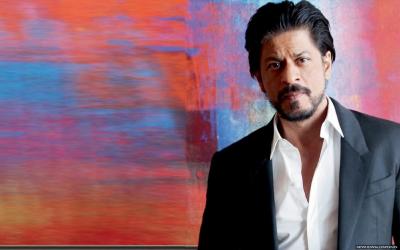 A round up of the top 10 richest Bollywood actors brings us to the most anticipated question- who is the richest actor in India 2019? That glory is bestowed with Bollywood's Badshah, the evergreen King of Romance, Shah Rukh Khan.
And Shah Rukh Khan isn't just a name that is apart from the rest by just a threshold. His net worth itself is an astounding 5250 crores in Indian rupees. This is an amount that is not only high by all standards but is also staggering in that it is at least close to double the wealth commanded by the second among the 10 richest Bollywood actors.
With a fee charge of Rs 45 to 50 crores for each of his films and a brand endorsement value of Rs 4 crores per day per ad, SRK is easily the richest star around. Brands like LML, Pepsi, Nokia, Hyundai, Dish TV, D'decor, LUX, TAG Heuer, Airtel, Nerolac, Emami, Videocon have SRK as their brand face. Currently, King Khan is also endorsing online grocery store Big Basket.
Shah Rukh Khan has also his own production house, the Red Chillies Entertainment and a 55 per cent stake in the IPL team Kolkata Knight Riders.