Sweets are the stress busters of life. The ultimate comfort food, the endlessly craving delicacies all tend to lead us towards something exquisitely sweet. Here are 32 mouth watering sweets from different states in India for you to relish on your next craving sojourn!
#1 Balushahi (Bihar)

The desi lookalike of those much loved American doughnuts, Balushahi is a Bihari delicacy that is famous all over the country. The richness of desi ghee infused maida dough deep fried and immersed in sugar syrup makes this one of the most unmissable dessert options for all.
#2 Gajar ka Halwa (Punjab)

Another of those sweet treats that has the whole of India experience a sugar rush, Gajar ka halwa has to be oneof the most delectable dessert recipes. Infused with the goodness of carrots, grated and slow cooked in ghee with milk and sugar, this dessert from Punjab enjoys a special preference during winters.
#3 Chhena poda (Odisha)

A cheese based dessert, Chhena poda is a divinely combination of fresh chhena and suji, enriched with sugar and baked for long periods. As the name suggests, chhena poda (burnt cheese) attains its pretty browned and burnt look due to it being subjected to long hours of high heat.

#4 Ghevar (Rajasthan)

An immensely rich dessert, Ghevar is another sweet delight that looks as heavenly as it tastes. The honeycomb like disc-shaped cake made with all-purpose flour and soaked in sugar syrup is a firm favorite, for its delectable goodness as well as its calming health benefits.
#5 Pukhlein (Meghalaya)

A breakfast bread made from rice flour and jaggery, Pukhlein is a Meghalayan dessert that bears close resemblance to a variant of the Assamese pithas.
#6 Bebinca (Goa)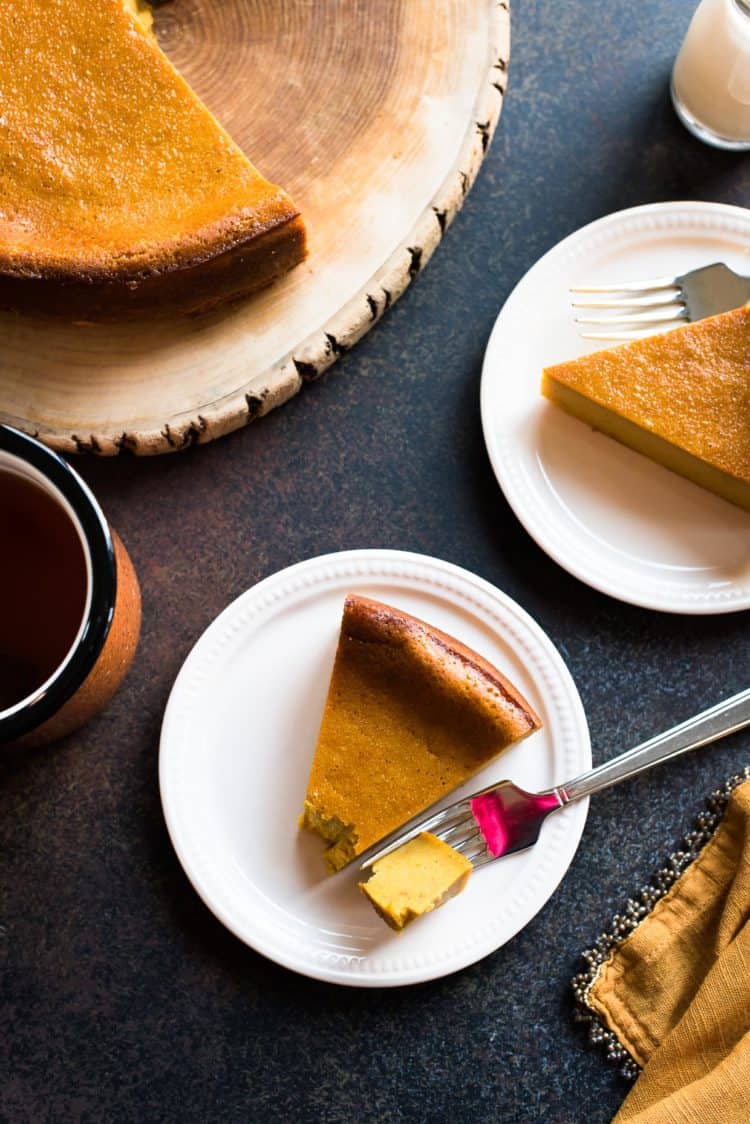 Goa's multi layered sweet pastry is actually a pudding of sorts. The Queen of Goan desserts, Bebinca is a rich traditional dessert that is made with flour and infused with egg yolk and butter, and rendered its moistness with coconut milk.
#7 Dharwad peda (Karnataka)

A variant of the popular milk based sweet delight peda, Dharwad peda is also prepared from milk. The caramelisation of sugar lends this peda its distinctive brown color, while rolling the prepared sweet in powdered sugar elevates this sweet to a different league altogether.
#8 Nankhatai (Gujarat)

Not a dessert per se, but mildly sweet and crunchy biscuits from the state of Punjab called Nankhatais are very popular as Indian munchies. Essentially baked, these eggless cookies are also a unique mix of crunching bites and melting goodness.
#9 Petha (Uttar Pradesh)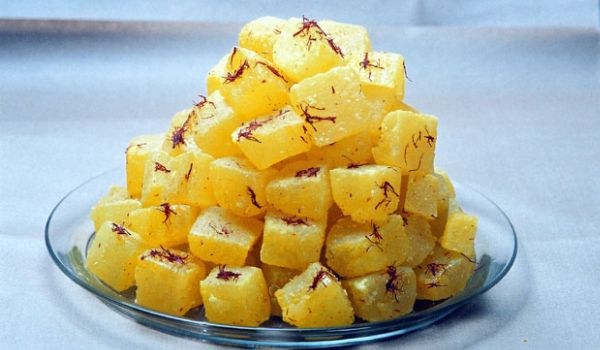 A translucent sweet made from a veggie, pethas are quite a unique dessert delight. With a texture that melts in the mouth even while being equivalently chewy, pethas for sure are a one of a kind sweet indulgence.
#10 Sweet seedai (Tamil Nadu)