Enigmatic, charming and a buoyant personality- words fall short to laud the multi talent of a person that Sushant Singh Rajput is. From a background dancer to a loved telly actor to one of the A-listers of Bollywood, the journey of this ordinary guy is a story extraordinaire. Hardwork, perseverance and diligence have indeed made SSR the person that he is today. But even then, it's not just showbiz where Sushant has dazzled and has been able to leave his mark on. The multifaceted man of tinsel town is also a witty intellectual and with his repertoire of philosophical revealings and highly realistic reflections of life and the like, also makes up for one of the most interesting personalities ever!
Check out words of wisdom and geniosity from the polymath Rajput himself.
1. Well, first things first. It's simplicity and grace that are the defining attributes of beauty for SSR. So ladies, you know where to lay your focus upon!
2. Thrill is the energy that drives life towards its goals. So if you miss out on the thrill, you are also missing out on life.
3. There isn't any dream that isn't worth living. Go ahead, take your chances and make things happen just like Sushant did.
4. Of course, talking out of the context is such an embarrassment!
5. This is pure realisation. After all, you are seldom excited by everyday things. It's something out of the mundane that catches your fancy and incites you to fantasise.
6. One of the most terrific of actors, if it's SSR proclaiming that you actually don't know the conflicts of an actor's character, then most probably you don't!
7. Trust me, not even in my most enlightening moments, thoughts as profound as this cross my mind. SSR is one heck of a 'philosopher' though.
8. For all those who have troubles expressing (for whatever reasons), we stand in solidarity, SSR!
9. Yeah, so if life can't stand to see you happy, make sure you stay forever excited by embarking on a journey that you can't quite make out. Words of Wisdom from the master himself!
10.This is so much of a life lesson. But if only it was so easy to be as carefree, life would have been so very simpler. Sigh!
11.This about sums up the innate craving of life.
12. Stepping stones to learning had never been more glorified! SSR, you owned this one man!
13. "The biggest mystery in your life will be you." Forever. Period.
14. Mundanity isn't surely what SSR advocates!
15. After all, life is but a collection of experiences.
16. Beauty lies in the eyes of the beholder. And style lies in the confidence of the wearer. And when it is one of the most stylish men of Bollywood laying down this adage, then you gotta get that right!
17. What's the level of profundity you deal with, SSR, to be able to realise this?
18. Human life is, but a way of dealing with the insecurities of existence.
19. Truly, SSR might be soft spoken but he is one of the most articulate of persons. I mean, where else would you have encountered this?
20. Not even our 'demi- god' celebrities are as perfect as we perceive them to be.
21. I so needed this. Thanks dear Sushant for this wonderful piece of life lesson!
22. This- the virtue of learning.
23. A man of his words. Literally.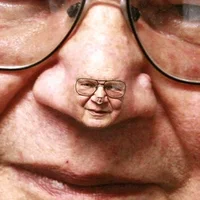 Well, so much of sagacity and insight from a man whose intellect is as suave as his looks. SSR, you couldn't have got any better!
Source: Brainy Quote