"You can always edit a bad page. You can't edit a blank page."
― Jodi Picoult
The clock struck 3. The conversation I had with my best friend every night, each and every word of it was reverberating in my ears, "I know you can do it, I trust your capabilities, chase your dreams,  don't fear the world, convince your people, they would be proud of you one day, just give it a shot……" These words were nothing less than a dope for me, making me feel like I am already flying.  She said these words every night and I spent the rest of the night pondering over them.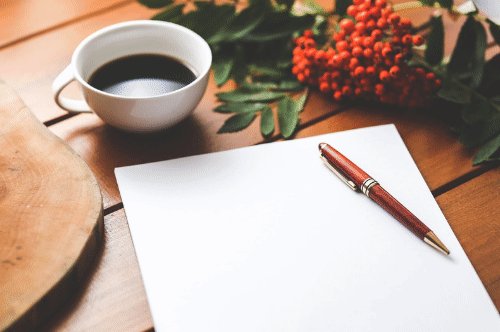 I started believing myself and my powers to follow my dreams of becoming a writer, and one day a successful author, defying all worldly stereotypes. I was convinced and confident that I can dare to break the chains and follow my dreams without any fear or regrets. But once my eyelids started feeling heavy, her words started drowning in my subconscious mind till I can't hear them anymore.
My tired body slumbers, and so does my dreams. And when I wake up the next morning, I realise that my dreams and hopes cannot be revived in this harsh reality of the world. I miss the 2 A.M. conversation with my best friend who is my guide and counsellor too, and I miss the 3 A.M. version of myself, when I am a rebel. Maybe because I was the one awake when the dominant powers of the society were asleep. But with the onset of a new day they all become wide awake, ready to define my limits, ready to cage me on the pretext of protecting me from the struggles of the world. And once again, a rebel turned into an ordinary human whose only aim is to be able to earn enough so as to get a decent living and a respectable status, and to transform me into just another robot that is following the instructions with no will of its own.
      
Sitting before the books, bribed with the hopes of a better future when I can be my own master, every time my mind cheats on my career and drifts away to my passion, my dreamland.  I try hard to bring it back, but the love it possessed for writing, for the artistic capability I had to weave stories about the things I see and the strangers I meet, it always failed me.
My mind, heart, and my passion for knitting words intricately into an emotional scene, they all become inseparable. I couldn't help it, I apologize to my textbooks and close them, promising to give them my full attention next time.
It is a tricky situation, I can neither confine my imagination, nor do I possess the audacity to give a concrete identity to my passion, fearing the wrath of the society and the hate it possesses for the unconventional jobs. Badly stuck between duty and desire, I still couldn't be loyal to even one of them.
Now follow INNFINITY at Flipboard
That night also, after hearing her words, the rebel within me lifted its head, ready to conquer the world. But I knew once again the treacherous slumber was waiting for my downfall, and would transform me into a timid girl while my eyes were closed. But not this time. That night this powerful 3 AM version of myself was not ready to fade away. I was determined to defy the sleep just to make the first step towards my passion.
While my hands prepared ginger tea in the kitchen, my mind and my heart congregated to improvise some magical thoughts…..a blend of my past experiences, present dilemma, future plans and what not. Imagination and fiction joined later, so as to spice up the story, brushing away the monotony out of it.
As I sieved the hot tea in the cup, so did the inner me filtered all the unnecessary ideas out of the plot. My phone in my hands (I know pen and paper sound classic but I lacked the hard work), was incessantly typing the emotions which I improvised, and which I preserved every night in my heart before closing my eyes.
Taking a sip of tea every time I stopped to think, it felt like an amazing date, a date with my passions….no flowers, no scented candles…only the silver rays of the moon peeping through my window, and the billions of stars fully enjoying the few hours they had to shine. Maybe I am inspired by them, even my perfection comes out in the form of my words only in these dark hours. Whatever it was, for the first time of my life I was happy being myself, being able to transform my thoughts into words, so that I can revive and relive those thoughtful moments  endless times with clarity. That night I didn't feel lonely or depressed thinking about my future, all I was enjoying was my passion.
      
I opened my chat with my best friend and typed, "Thank you for introducing me to the 3 AM version of myself, for showing faith in me, for provoking my thoughts and making me believe in myself. You were always a true friend, who spotted my skills and my passion even before I could know about them . I hope you are sleeping peacefully, but I promise when you'll  wake up, you would find a better and a confident me, devoid of paranoia, and ready to chase her dreams, and then you would realise that your efforts bore fruits." I sent her the message, my token of gratitude.
Finally I took the first step, but there is a long way to go. The journey I have chosen is a long and a difficult one. But I decided not to retreat my steps at any cost. My passion has received my message and is waiting to welcome me at my destination, and I won't disappoint it at any cost.
With the chirping of the birds outside, my words were creating their own music which would not let me sleep. Finally, watching the grey sky in the early morning, I started believing that reality can be beautiful too, if it is reduced to the words by a thoughtful writer. That night, I found solace in the solitude.