Summer is here, and so are the uninvited skin problems. Maintaining a healthy diet, including fresh fruits and cutting off junk foods from the diet, having plenty of water is very much needed not only for the health but for the beauty also.
Apart from the diet, beauty regime should be taken care of. While the skin calls for attention, most of us don't get enough time from our hectic schedule to give our skin the care it really needs.
Moreover, the expensive products are very likely to empty our pockets, also the chemicals in these products can do more harm than good.
In between these dilemmas, its a great idea to opt for the easy and natural ingredients to treat the skin this summer that would save our hard earned money to a great extent and only require our little time and efforts. After all, a beautiful and healthy skin is worth it.
#1 Raw milk
While we consume boiled milk for health benefits, raw milk have great beauty benefits. It can act as a natural cleanser.
Wash your face with water and pat it dry, soak a cotton ball in raw milk and start rubbing your face gently in a circular motion, cleaning off the dirt and grime effectively.
It also cures suntan and soothes the skin. If you have a dry skin, use cotton ball soaked in raw milk and dab it on the face and let the mask dry for 15 minutes.
Rinse it off with cold water. The milk works like a natural moisturiser, making your skin soft throughout the day.
#2 Lemon

The worst problem which the skin encounters during the summers is tanning. Even though the sunscreen and scarf do their job to some extent, but they can't ward off the daily tan completely.
Lemon juice, apart from imparting the sour flavour to your food, is a great tan removal ingredient.
Mixing few drops of lemon juice to a tablespoon of sugar and using it as a scrub on face and neck twice a week helps remove sun tan naturally.
Also, mixing few drops to one tablespoon raw milk and applying it on the face using cotton balls and washing it after 15 minutes gives a clear, soft and fresh skin.
Now follow INNFINITY at Flipboard
#3 Aloe Vera

Aloe Vera gel is widely available in the market, but it cannot be said to be completely organic. For best results you can extract the gel directly from the aloe vera plant simply by cutting the leaf and squeezing it.
Using aloe vera gel as mask on the face every night helps to lighten spots and blemishes, which results from sun tan, and also fights pimples and acnes.
Aloe vera gel can also serve as a light and oil free moisturiser in summers. It can also be used as a hair mask once a week to provide moisture and nourishment to the hair.
#4 Coconut oil
The skin loses its natural oils to sun in summers. Coconut oil can work wonders for the skin. But it should be tested before using as it won't suit all the skin types.
If you have an oily skin you should refrain from using it as it may result in breakouts of pimples and acnes. For people with dry skin, using coconut oil after the bath as a moisturiser keeps the skin fresh and glowing.
It can also be mixed with sugar for scrubbing the body as it serves as an effective exfoliator and removes dead skin cells from the skin.
It can also help cure dark circles by being applied around the eyes every night before going to sleep. It can also be used for removing makeup without being harsh on the skin.
Apart from the skin, it is a great oil to for hair scalp. So the next time, your mother or granny tells you to massage your hair with coconut oil before shampoo, listen to them.
#5 Honey
Whether consumed or used externally, honey yields wonderful benefits for the skin. Blending many ingredients together for making face mask can be an arduous task.
To avoid it, those who have a dry skin, they can use one tablespoon of honey to massage on face everyday and leave it for 15 minutes and then wash it off. It imparts natural softness and glow to the skin.
#6 Banana
Of course, you should include fresh fruits and vegetables in your diet to maintain your health and beauty. But what about the 'not so fresh fruits?'
Now you don't have to throw away the bananas that are not edible or too ripe. You can utilise them by including them in your summer beauty regimen.
Just peel a banana, mash it to form a paste, mix one spoon of curd in it. Apply it on your face, leave it for 15 minutes and rinse.
You will be amazed that how it gives softness and glow to your skin and also counters sun tanning.
#7 Orange peels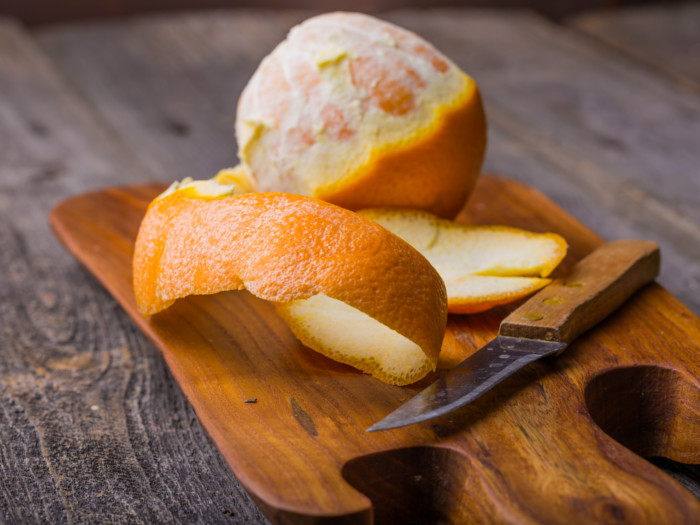 Isn't it amazing that the parts of fruits which cannot be eaten and are thrown away in trash are great home remedies for your skin? Yes the orange peels contain the higher amount of Vitamin C than the orange fruit.
Dry the orange peels under the sun and then make a powder by grinding them. Mix the powder with yogurt so as to make a smooth consistency and apply the mask on your face.
Rinse it off when the mask becomes dry. There are so many orange peel- off masks available in the market, but why go for the chemical based expensive products when you can make your own orange mask with no costs involved.
The high amount of citric acid helps in reduction of acnes. Orange peel powder can also be used as a body scrub.
#8 Potato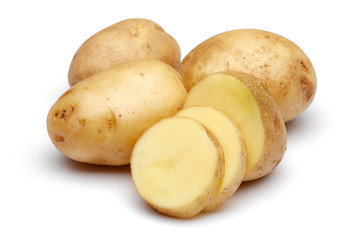 Potato has earned a bad name for itself when it comes in form of fries and chips and other fast foods, which are not considered good for health. But when it comes to skincare, potato can be miraculously useful.
Potato juice, when mixed with lemon juice, acts as a mild bleach and can therefore lighten the skin tone and lessen the sun tan. Potatoes can also provide relief from sunburns.
Place slices of potatoes in the refrigerator for half an hour. Then place the cold slices on the sunburn affected areas and leave it for 20 minutes and then remove it.
Applying the paste of potatoes on face for 5 minutes and rinsing it off can diminish dark spots and blemishes. Potatoes work as a natural skin lightening product hence can also be applied without any other product.
Just peel and grate a potato and apply it as a face mask and keep it for 20 minutes before rinsing. Of course, you require time, patience and regular use to obtain the desired result, but it saves you from the repercussions of chlorine based bleaches which are available in the market.
So many summer beauty hacks covered by one single vegetable, isn't it awesome?
#9 Cucumber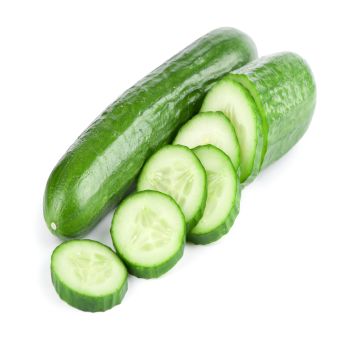 This fresh and hydrating fruit is in very much demand during summers which has many health benefits.
Whether being a beauty freak or not, since childhood we all have seen people putting round slices of cucumber upon the eyes to treat dark circles, puffy eyes and to provide a soothing sensation.
Apart from that, cucumber juice has astringent qualities and can be applied on the skin daily to remove suntan.
Unlike lemon juice which can cause irritation in the skin if applied without being mixed with any other product, cucumber juice would give a cooling sensation to the skin.
You can also apply the juice to the scalp and hair and rinse it off after an hour. It helps reduce hair fall if done at least once a week.
Next time when you have leftover slices of cucumber from your salad, refrigerate them and put them in action as soon as possible for your summer essentials.
#10 Tomatoes
Skin tends to become more oily during humidity of summers. Tomatoes help in the reduction of oiliness.
Applying its juice or rubbing the slices on the face and leaving it for 5 minutes before rinsing can make the skin fresh and oil- free. It also helps in closing the pores, therefore reducing blackheads, pimples, and acnes.
Tomatoes are rich in antioxidants and can help remove sun tan by being applied as it is, or mixed with fuller's earth (multani mitti), which soothes the skin.
Apart from that, it works as a wonderful skin toner, though most people ignore the importance of toner for the skin. Mix equal amounts of cucumber juice and tomato juice and use cotton balls to dab it on face every night. It hydrates the skin and maintains the youthful glow.
#11 Gram flour (Besan)
The first word that comes to our mind when we hear besan is pakore (fritters) and our taste buds crave for the deep fried delicacy. Of course, having too much of oily and fried food can be harmful for health and skin.
Don't worry, apart from making the fritters, besan can find a place at your beauty shelf. If you have a dry skin, refrain from using besan daily as it dries the skin.
But for the people with oily skin, besan, mixed with turmeric, can be used daily for body cleansing as a substitute for the chemical based soaps. Besan contains zinc that counters the acne- causing infections.
Mix 3 teaspoons of besan, 1 teaspoon of curd, one teaspoon of lemon and a pinch of turmeric and apply it on face. Once it dries off completely, rinse your face with cold water. Doing this daily can help removing suntan from the face.
All the above mentioned products can easily be found in your kitchen. You don't have to rush to the grocery to get ordinary but effective products, neither you have to go to the drugstore or cosmetic store and worry about the prices of the beauty treatment products.
You have so many natural alternatives to choose from, based on your skin type and skin problem. Let your wallet turn a little heavy, go natural and healthy this summer and give your skin the organic touch it needs with these natural DIY hacks.