Upcoming Bollywood film Fanney Khan dropped its trailer recently.
The video, which dropped on Friday, presents a generous snip of humor and emotions, all in one go.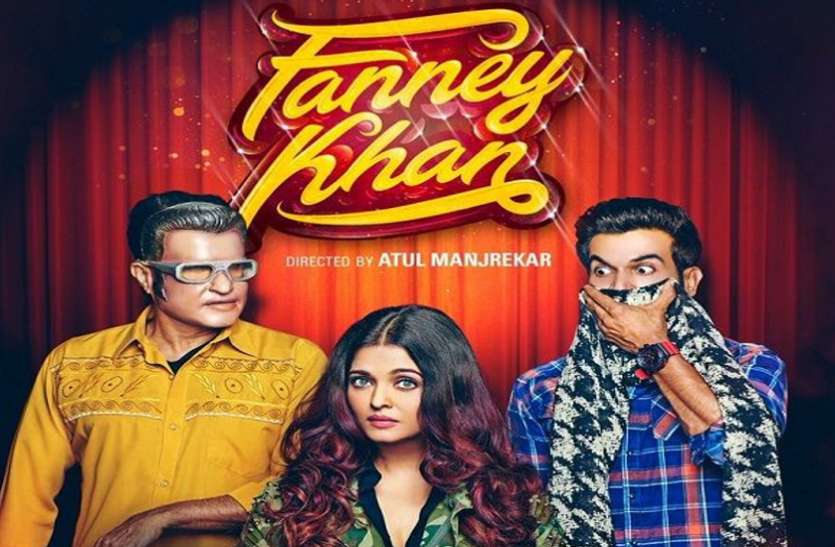 Anil Kapoor plays Fanney, the 'fankar' of the 1990s Jhankar orchestra, an aspiring musician and otherwise an auto rickshaw driver, who had to give up on his desires in the course of life. However, he leans on his daughter to help her realise her dream of becoming the next singing sensation. With an overweight body, an 'outdated' name Lata and a father who goads on her to share his fascination with the nightingale of Indian music, Lata Mangeshkar, the protagonist soon realises that it is an uphill task for her as the daughter of a middle class family to make it big in the singing world, despite the talent she believes she has.
In steps famous singer Baby Singh played by Aishwarya Rai Bachchan who is thrown into the scheme of things by Kapoor and his accomplice Rajkumar Rao to devise means and money to make Lata pursue her passion in life.
Anil Kapoor as the doting father will move you to tears with his depiction of emotions, while Mrs Bachchan throws in the glamour quotient into the movie with ease. Rajkumar, as usual, is brilliant and chips in with one liners at just the perfect time for that sprinkling of wit in the family drama, albeit with an underlying social theme of body shaming. Divya Dutta also plays her role as Lata's mother decently enough to keep you glued to the screen.
Directed by Atul Manjrekar, Fanney Khan's musical journey will unveil in theaters on August 3.